Careers
Build your Career with Us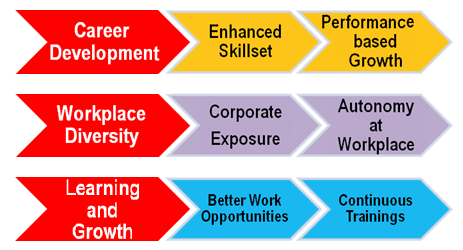 A vibrant culture weaved with a healthy mix of experience and young talent has made Ascent Air into a hub replete with energy. The focus here has always been on fostering long-term healthy relationships with all our stakeholders from our clients to our employees. We are proud of our people who are associated with us since its inception and are still engaged in driving the Organization towards a new vision, yet grounded by core culture and values. A combination of Employee friendly policies and flexibility has given the leverage to attract and retain the best talent available.

Celebration has always been a part of the life at Ascent Air, where project success and achievements have been enjoyed with full fervor. It is common to find a party being organized on receiving superb customer feedback or an occasional get together to know each other better or a token of appreciation being circulated to employees that went an extra mile to achieve Organizational goals.
Human Resources have nurtured the organization consistently by providing opportunities of growth to individuals through job rotation and job enhancements. This has helped many individuals realize their strengths as they got a chance to work on several assignments in a short span of time to find what they love to do most. Our aim is to always make sure that our associates play by their strengths and find it exciting to come to work everyday.
If you are interested to become a part of our bright and vibrant workforce, please Apply HERE.
In case your choice of job is not listed, kindly contact our HR Department at:
careers@ascentair.com and +91 124 6154047/4040.